STATEMENT OF THE THABO MBEKI FOUNDATION ON THE RECALL OF PRESIDENT ZUMA BY THE NATIONAL EXECUTIVE COMMITTEE OF THE ANC AS A DEPLOYEE OF THE ANC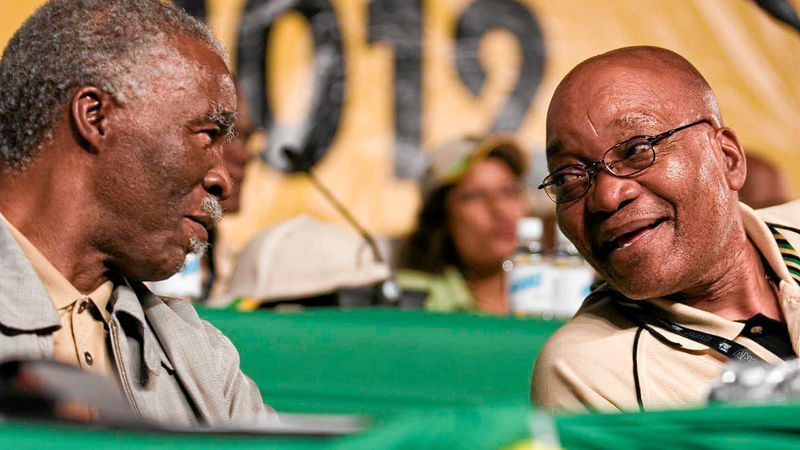 The Thabo Mbeki Foundation welcomes the recall of President Jacob Zuma. For a long time now, many in our country have called for the removal of Mr Jacob Zuma as President of the Republic.
This was because- amongst others- he faces the possibility of prosecution for alleged criminal offences and is directly associated with negative developments such as the alleged corruption of various state bodies i.e. State-Owned Enterprises, the National Prosecuting Authority, State Capture and serious economic mismanagement.
It has been obvious for many years that the interests of our country would be best served if indeed Mr Zuma ceased to be President of the Republic. We therefore welcome the decision announced today by the National Executive Committee of the governing party, the ANC, to recall Mr. Zuma as a deployee of the ANC in his capacity as President of the Republic.
As a disciplined and loyal cadre of the ANC and out of respect for the constitution of the country, Mr. Zuma must communicate with the speaker of the House of Assembly to tender his resignation as the President of the Republic.
This long overdue resolution by the NEC of the African National Congress gives the possibility for the ANC as the governing party to urgently and immediately attend to the many challenges and negative developments which have arisen during the years of the Presidency of Mr Zuma.