The bus in which six people were burnt beyond recognition was carrying about fifty (50) mine workers. Of this number, twenty eight (28) were taken to hospital after suffering burn wounds. The deceased are four men and two women.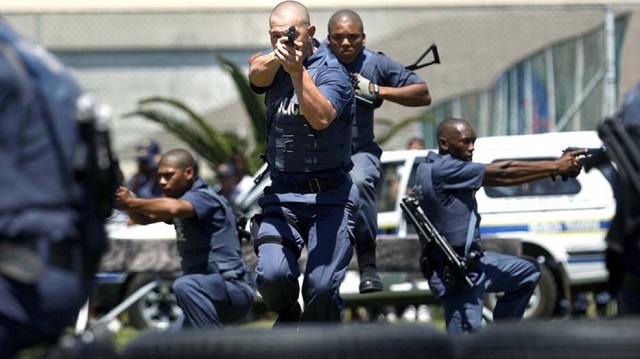 Preliminary investigations indicate that the Segweka Bus Service was busy picking up Modikwa Platinum Mine workers, going for a night shift, between 20:00 and 21:00 on Monday 2018-04-02. When the bus stopped at Driekop bus stop, two unknown suspects got into the bus and set it alight, using a highly flammable liquid. They then jumped out, leaving behind the bus already engulfed in huge flames.
The police are still offering a reward of up to five hundred thousand rands (R500 000.00) for any valuable information that can lead to the successful arrest and successful conviction of the suspects responsible for this heinous crime.
The motive for this incident is not known at this stage but our investigators are already following up on leads to crack this case as speedily as possible. Anyone with information is requested to contact Captain Richard Boshomane at 0798945501 or Warrant Officer Bethuel Mahlatji at0796576873 or call Crime Stop at 08600 10111 or contact the nearest police.