South African award winning house music vocalist ' Bucie ' will be hosting auditions in search for the next best female vocalists.
Bucie has been in the music industry for 10 years now, and she is still relevant and an inspiration to a lot of people especially women since most of the messages in her songs resonates a lot with women as it gives them courage and hope.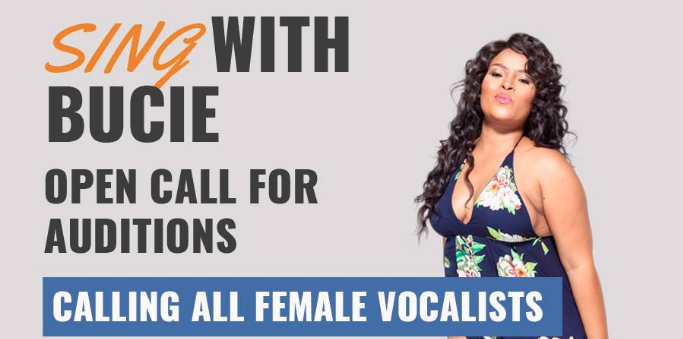 She has now reached a point where she wants to give back the opportunity that was once given to her, thus the initiative 'sing with Bucie ' which aims to give talented up and coming female vocalists a platform to grow and learn more about the music industry first hand from someone who's been there and has overcome and experienced a lot of challenges within this industry
Often majority of the talented artists / musicians die with their angelic voices, simple because they never had enough courage, support, motivation and knowledge to follow their dream. Bucie wants to change that for the selected individuals, take them under her wing and offer them the support, training and exposure they need to succeed.
Bucie 's vision is to see talented female Vocalists, well equipped with the necessary skills and knowledge about the music industry before they beginning
their journey in this industry especially the ones from the township who have very little resources available to them.
The first phase of these auditions will be take place in two of the biggest townships in Gauteng (Tembisa and Soweto), With Tembisa being the first one on the 17th Feb 2018 at Sam Hlalele Community Hall. Soweto auditions will be held at Uncle Tom's Hall, Date to be confirmed
For registration , participants need to send an email with their full names , Age , Audition Venue to [email protected]