Seven suspects were arrested shortly after a meat delivery truck and its cargo was recovered by police after being hijacked in Kinkelbos this morning. The meat delivery truck was hijacked between Kinkelbos and Nanaga this morning at 04:30 while on its way to East Londen to deliver 7 ton meat. According to the driver two vehicles were used by 5 suspects. A silver grey Toyota Avanza and a white Ford Ranger bakkie came from behind the truck when it was boxed in and forced off the road by the suspects. Two of the suspects were armed with firearms. The driver told police that he and his two assistants were then hijacked and dropped off in the Northern Areas.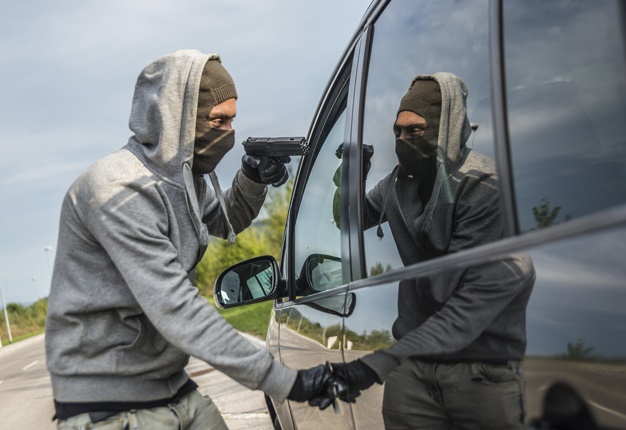 At about 07:30 the truck was recovered without the cargo by police on the Mission Road close to Greenbushes. The SAPS Hijack Task Team followed up leads from the scene and recovered the meat at a farm in Kragga Kamma. On arrival on the farm six (6) suspects attempted to flee from police. SAPS Tactical Response Team and the Stock Theft Unit members managed to arrest all six of them. The 7 ton of box packaged meat with a value of about R 500 000, including beef, pork and chicken were found and confiscated. On further investigation the truck driver was also implicated and arrested.
The six suspects aged from 25 to 39 years, as well as the 38 year old truck driver will appear before the Alexandria Magistrates Court on Monday 28 May 2018 for Truck Hijacking, with various other charges.
The Motherwell Cluster Commander, Major General Dawie Rabie has expressed that "crimes committed using firearms remains one of the key focus areas of SAPS and therefore SAPS uses its full potential to combat these crimes. Today these seven (7) suspects met that potential and are behind bars facing very serious charges." #TrioCrimes