The popular Presenter Search phenomenon is back on SABC3! The Presenter Search on 3 spotlight is searching for television presenters for various shows on SABC3. You're not just auditioning to host a TV show; the judges are looking for brand ambassadors that embody the spirit of SABC3 as a channel that shines the spotlight on our progress and aspirations.  If you have what it takes, then the opportunities are endless and the stage is yours!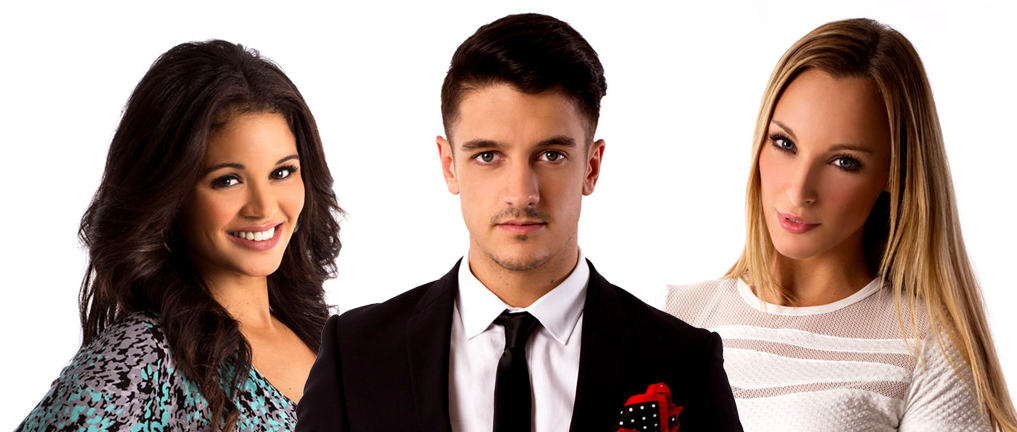 Auditions are taking place in:
Port Elizabeth on Sunday the 25thof March at the Nelson Mandela Bay Stadium.
Cape Town on Saturday the 7th and Sunday the 8th of April at a venue still to be confirmed.
Durban on Saturday the 14th and Sunday the 15th of April at the Durban Exhibition Centre.
Johannesburg on Friday the 20th, Saturday the 21st and Sunday the 22nd of April at Wanderers Cricket Stadium.
To enter, just arrive at the audition venues on the date of the audition and fill out an entry form. Visit www.presentersearchon3.com for more details and keep an eye on Presenter Search on 3 Social Media, Facebook, Twitter and Instagram for extra exciting opportunities to enter!
Television presenting is not just about the fame, it's a career that demands more than looks on fleek and adoring social media fans! In addition to becoming the new presenters on the channel's TV shows, this year's winners will also become the new faces of SABC 3. Life in the spotlight will not only be filled with glamour and travel. The potential winners need to reflect the dynamic spirit of SA with a go-getter attitude that makes them own any room they walk into. They should be unapologetic about who they are, proud of their background and be able to represent South Africa on any stage be it local, regional or international! 
Presenter Search on 3 spring-boarded the careers of the previous winners:  Simba Mhere (Top Billing), Jonathan Boynton-Lee (Top Billing), Zoë Brown (Expresso), Danilo Acquisto (Afternoon Express and Win a Home) and Jade Hübner (Top Billing) all of whom became household names. Their journeys to stardom started in the queues of Presenter Search on 3 and you could follow in their footsteps.
Do you think you're the next charismatic Top Billing presenter? Can you talk to the country daily live on Afternoon Express? Are you a ready to wake up South Africa every morning as the newest member of the Expresso morning show? SABC3 offers an abundance of exciting television shows which you could be a part of. If you think you have what it takes then this is your chance to own the stage and take your place in the spotlight.
Visit www.presentersearchon3.com for further details. The search is on!
This season of Presenter Search on 3 hits your screens every Thursday at 19:30 starting on the 10th of May on SABC3.