SABC 3 is excited to announce that television icon Pabi Moloi will serve as the official host of the upcoming season of reality show Presenter Search on 3 which launches this month with countrywide auditions to find fresh new presenting talent. Pabi has had an extensive career as both a television and radio presenter and her skills, knowledge and charisma makes her the perfect person to drive a show of this nature.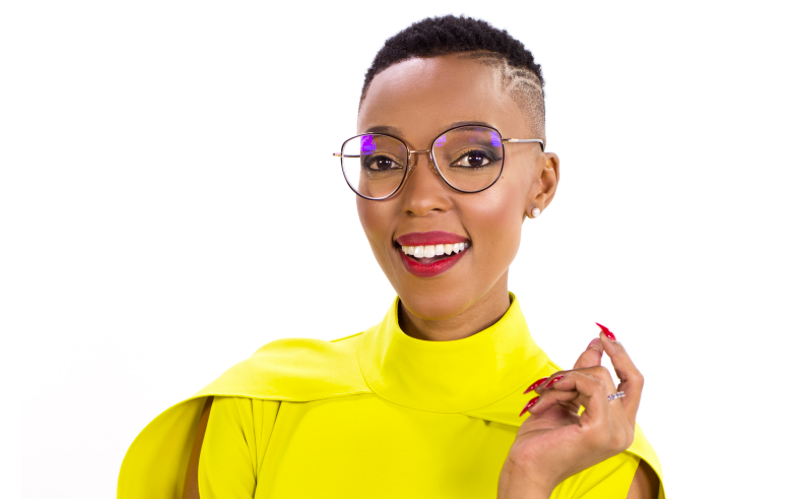 Pabi's illustrious career has seen her before international audiences, a myriad of prolific movie and music stars as well as in in-depth reality formats. Her presenting career at the tender age of 11 and has since hosted shows such as Strictly Come Dancing, The Amazing Date, Trending SA and a variety of other programs. Pabi has also had extensive experience as a radio presenter hosting shows on stations such as YFM and 947. Pabi is currently presenting POWER Breakfast on talk-station Power FM where she continues to challenge the norm and provide her audiences with insight, inspiration and knowledge. Her effortless presenting style, inquisitive nature and heart of gold will ensure that hopefuls remain confident and comforted as they audition for this life-changing experience.
Naturally, Pabi is delighted to be spear-heading this exciting new season of Presenter Search on 3 and looks forward to discovering some talented and fresh new faces which will fit into the lifestyle SABC 3 has created with shows like Expresso, Afternoon Express and Top Billing. "I am thrilled at the chance to witness dreams coming true," Pabi says. "It's amazing how many people desire the simple opportunity to step under the lights and shine bright. SABC 3 is opening the industry and I'm honoured to be a part of this journey."
Auditions are right around the corner and Pabi encourages anyone who has a passion for television and presenting to visit an audition venue and show off their skills to the esteemed judges on board this season.
Auditions are taking place in:
Port Elizabeth on Sunday the 25thof March at the Nelson Mandela Bay Stadium.
Cape Town on Saturday the 7th and Sunday the 8th of April at the Newlands Rugby Stadium.
Durban on Saturday the 14th and Sunday the 15th of April at the Durban Exhibition Centre.
Johannesburg on Friday the 20th, Saturday the 21st and Sunday the 22nd of April at Wanderers Cricket Stadium.
Presenter Search on 3 spring-boarded the careers of the previous winners Simba Mhere (Top Billing), Jonathan Boynton-Lee (Top Billing), Zoë Brown (Expresso), Danilo Acquisto (Afternoon Express and Win a Home) and Jade Hübner (Top Billing) all of whom became household names. Their journeys to stardom started in the queues of Presenter Search on 3 and this season could be the one to change your life.
To enter, hopefuls must simply arrive at the audition venues on the date of the audition and fill out an entry form, which they will get at the registration desk. Visit www.presentersearchon3.com for more details and keep an eye on the official Presenter Search on 3 Facebook, Twitter and Instagram pages for exciting new content and tips from previous winners.
The new season of Presenter Search on 3 premieres on Thursday 10 May at 19:30 on SABC3.