Award-winning soulful dance trio, Mi Casa, signed a publishing deal with Sony/ ATV Music Publishing today, that will see their music taken to the global market. The deal is set to raise Mi Casa's songwriting and composer profile to the same revered status that they enjoy as performing artists. The partnership will ensure that Mi Casa is represented by a publisher that has a worldwide presence, which gives them an opportunity to connect with other esteemed songwriters from Sony/ATV's roster.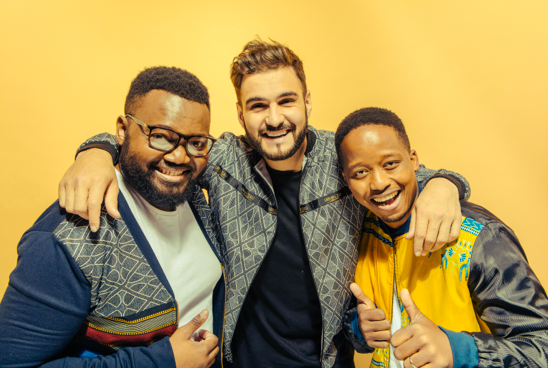 Furthermore the reach commanded by Sony/ATV Music Publishing will open up new opportunities to pitch and license Mi Casa's much-loved hit songs.
Music is increasingly consumed on digital platforms making a publishing partner like Sony/ATV even more crucial to the protection of copyright and collection of royalties.
Guy Henderson, President International, Sony ATV Music Publishing said, "I am thrilled that Mi Casa has agreed to join us at Sony/ATV. Having enjoyed such huge success in South Africa over a number of years, we are really excited that it is the global Sony/ATV family that Mi Casa has chosen to work with for the next phase of their career."
Rowlin Naicker, Managing Director, Sony/ATV Music Publishing SA said, "We are really excited to work with three of the country's most gifted and creative songwriters and we believe in the strength and power of their music. It's an honour and privilege to be part of both their legacy and future musical journey"
"We were looking for a publisher that has the same vision and passion for local music and Sony/ATV was the only Publisher that understood our strategy and we believe that they will form an essential role in assisting us to reach our dreams," said, Sergio Botelho, Manager of Mi Casa.
In a parallel arrangement, Sony/ATV Music Publishing has also acquired the copyright of Mi Casa's back catalogue.
Locally Sony/ATV Music Publishing also represents , DJ Maphorisa, Matthew Mole, Oskido, HHP, Theo Kgosinkwe (Mafikizolo), Arno Carstens, GoodLuck, Desmond and the Tutus, amongst others.