Ahh Nyan Nyan keeps dropping the most enetertainment on TV and last night was no different. The show has  Tukelo, a gay guy who has been in the closet for years but finally decided to tell his girlfriend, Charmaine of 4 years that he is gay. As you can imagine she was not amazed at all about this development.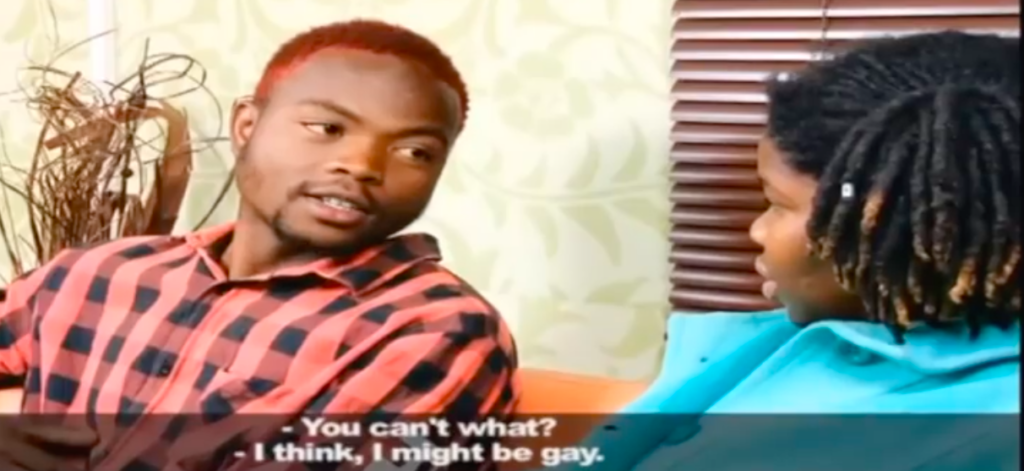 Through out the episode Charmaine was adamant she could change her boyfriend's sexuallity and that it's something he can ease out of to the amusement of viewers. See Funniest Black Twitter Reactions To Nyan Nyan's Recent Episode
Snitch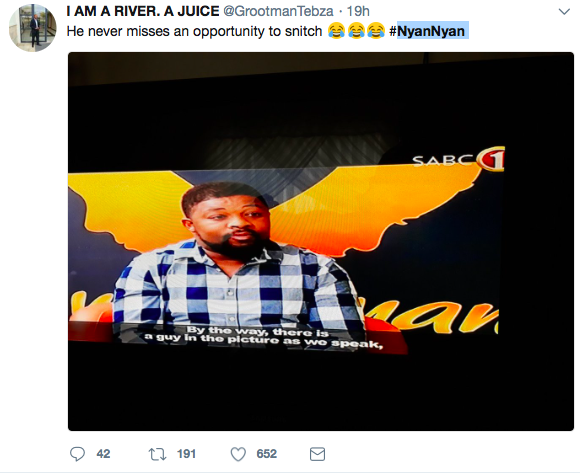 Fight for your relationship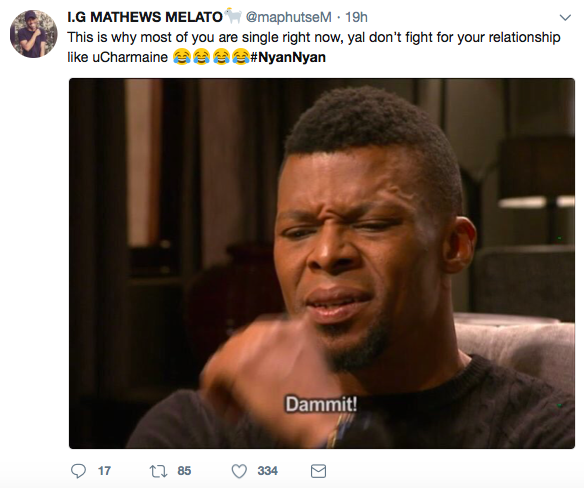 Being called to Nyan Nyan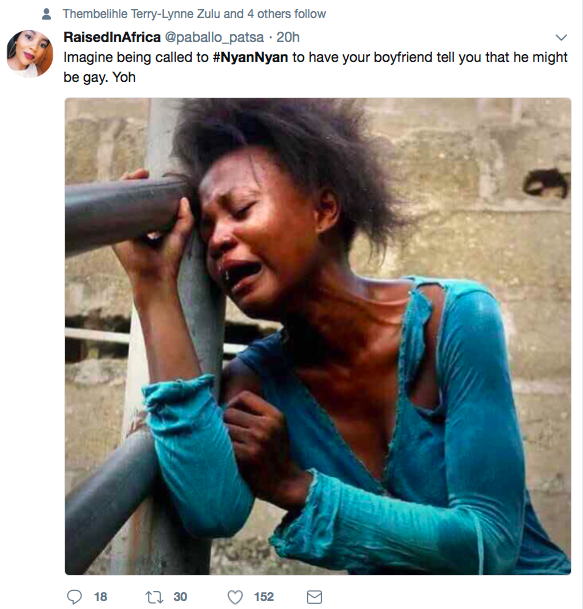 Move on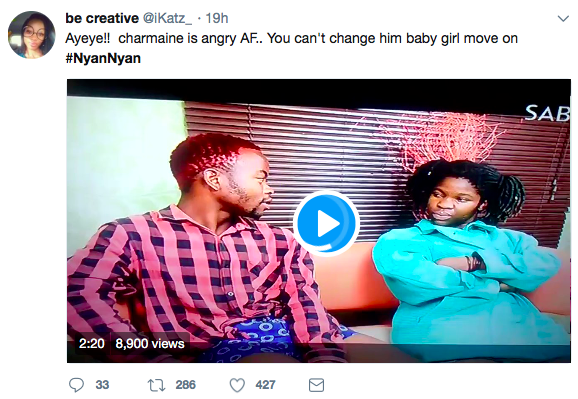 Being called to Men's Clinic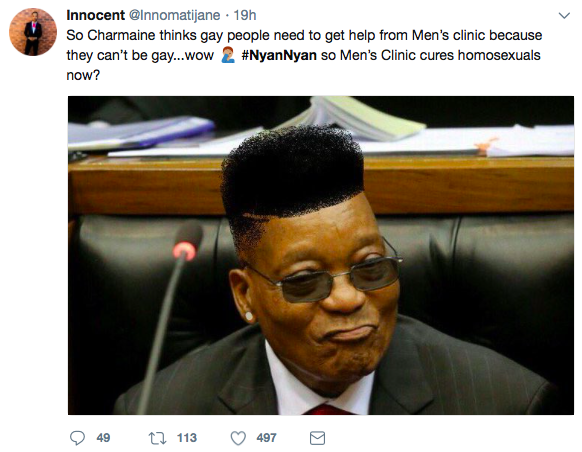 No go back in!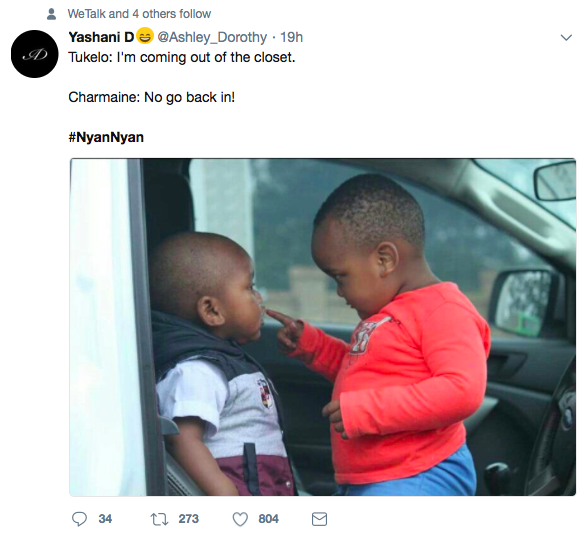 Doesn't look straight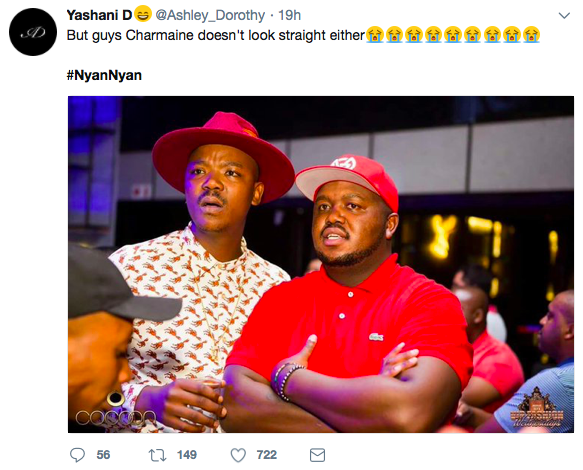 Reactions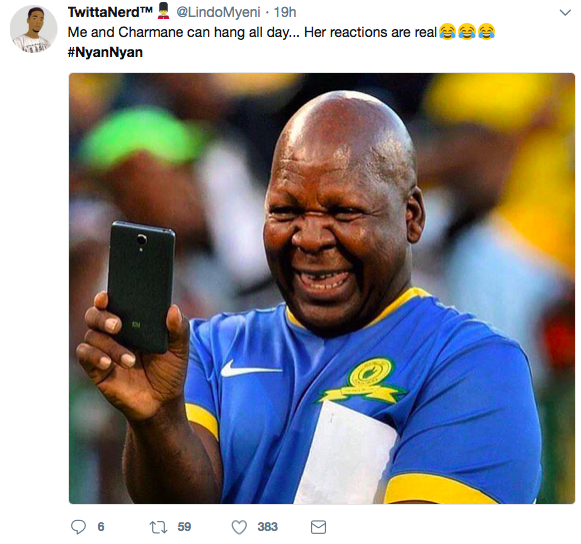 No one breaks Up with Charmaine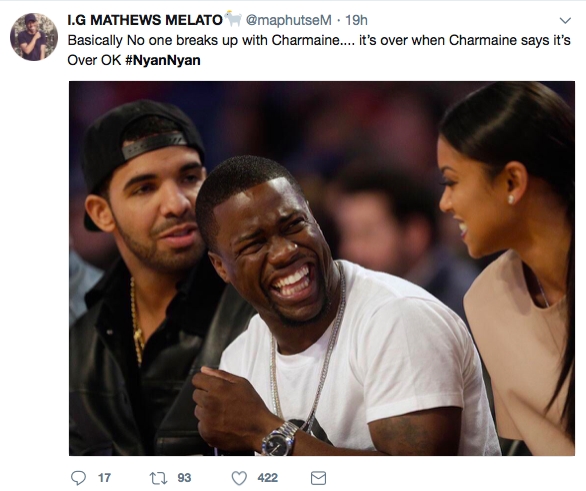 Gayness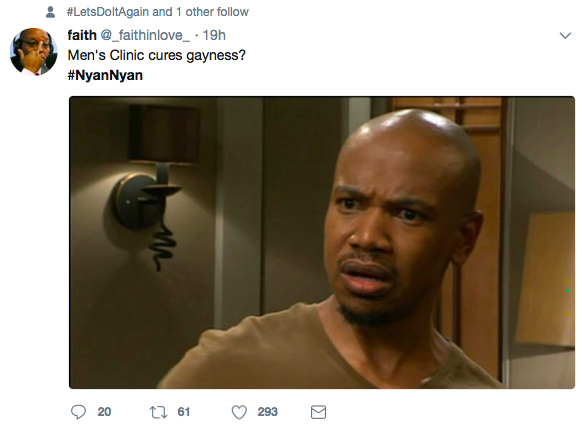 Attitude towards life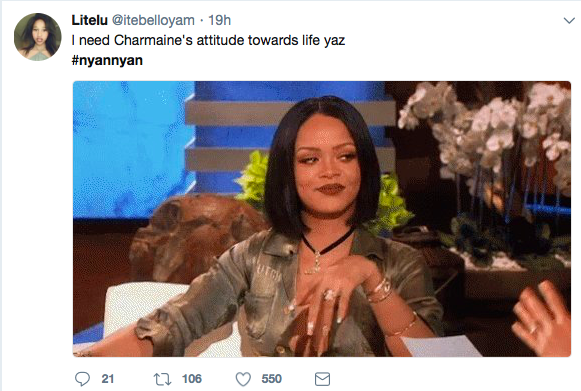 Dropping files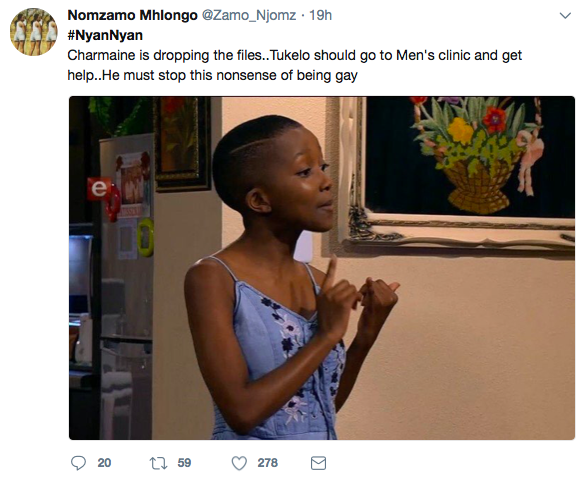 Thick and thin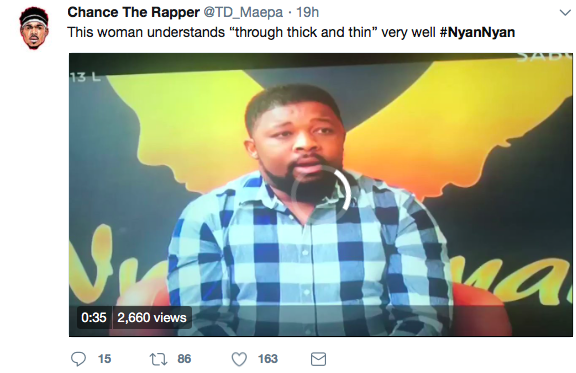 Fight for relationship