Police have launched a massive manhunt for more than seven (07) heavily armed suspects following a cash-in-transit robbery at a business premise in Ferndale, Randburg on Tuesday morning, 06 March 2018.Preliminary reports indicate that a security cash truck was robbed of an undisclosed amount of cash and unconfirmed commodities in Johannesburg West, leading to a shootout between the alleged robbers and the security detail that was escorting the cash truck. One suspect was fatally wounded.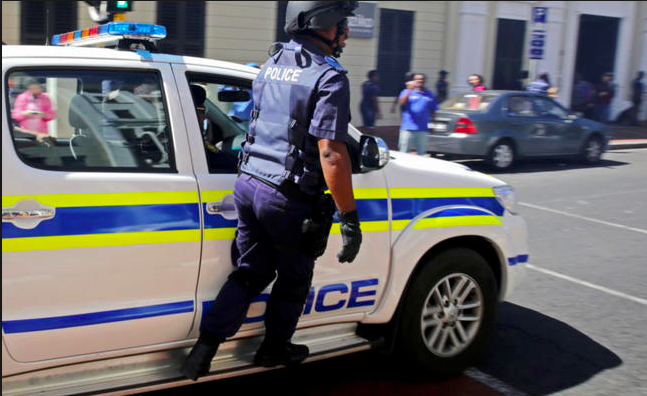 Police recovered a total of three high calibre firearms, two magazines with live ammunition, as well as three vehicles suspected to have been used in the commission of the crime. Another vehicle was also recovered at Randparkridge, Honeydew and is believed to have been hijacked and later abandoned by the suspects after the robbery.
Police will investigate cases of cash-in-transit robbery, armed robbery, inquest, attempted murder, possession of unlicensed firearm and ammunition, and carjacking.
The suspects are still at large.
Police are appealing to members of the public to assist with information on the identity or whereabouts of the suspects by reporting to their nearest police station or by calling the Crime Stop number 08600 10111. The suspects are heavily armed and therefore very dangerous, so people should not confront them but rather report to the police.