People took to social media to share their thoughts on 10 Great Things President Jacob Zuma Has Done During His Tenure. Here are the Funniest Reactions To 10 Great Things President Jacob Zuma Has Done During His Tenure. We also added some of the positive reactions to balance it out! What are your thoughts? what legacy does president Jacob Zuma leave? A good one or a bad one?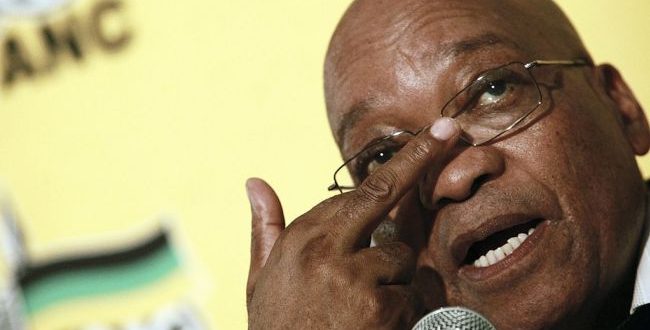 The funny
1.He redefined Arithmetic, listen carefully, the rest is history.
2.He showed us how to make lucrative profit. You steal 240 million and you pay it all back by paying 7.8 million. All tsx payers are happy.
3. He taught us how to delegate, he commits the crime and delegates that his friend Shabier goes to prison.
4. He showed us all how to grow a hide likd a Rino, and become thick skinned, poacher proof.
5. He taught us how to be happily married to 5 wives all in one kraal.
6. He taught the World you can have 40 children, and not remember the mothers names.
7.He wrote a new name into the Dictionary, Fire Pool.
8.He taught us all how to travel in 2 aeroplanes, at one flight.
9. He paved the way for overalls to be worn in Parliament.
10.He showed us how to increase the Ministerial Headcount in Government, in fact double than that of America.
The funny
1) Steal
2) Lie
3) Fornicate and
4)fokol
5)fokol
6)fokol
7)fokol
8)fokol
9)fokol
10)fokol
You see he's very hardworking.
Negative
1. Lie
2. Lie about lying
3. Corruption
4. Rape
5. Philander
6. Take a shower
7. Nepotism and cronyism
8. Plunder fiscus
9. Obfuscate
10. Sew racial division
On a positive note
1. He won a fight on HIV/ADS
2. those with a CD4 count if less than 300 receive grant
3.We hosted the FiFA world cup successfully
4. He successfully managed the outbreak of xenophobia
5.The funeral of the great Nelson Mandela went well
6.He managed to calm down the rightwing group who were so angry by the murder of Eugine Terreblach.
7.He established the Jacob Zuma help line that indeed was effective helped me in person!!!!
8.He showed us that that we have right to demonstrate our democratic rights by being lenient to a number of service delivery protests
9. Most of the places have changed such that modern RDP houses are different from those that were built just after 1994
10. " We are not hurt by what they do to us, in the most fundamental fact its our chosen response to what they do to us that hurts us" I'm sure he nows this quote!! He's been, bullied, insulted and abused but kept quite!!! A good lesson to those who live and surrounded by bullies and mockers!!!! I thank you.
On a positive note
1.he left Maimane speechlesd
2.exposed the weakness of tge entire so called opposition,by repeat same failed strategy more than 7 times
3.he exposed the hypocrecy in Eff,he making them sleep in same bed with people who fakes to hatez them
4.He strengthen BRICS
5.introduced BRICS bank in SA.
6.He exposed the manipulation of the Western countries.
7.he demanded the full control of economic power.
8.he exposed the sell outs within ANC (NENE,GORDHAN AND JONAS)
9.he showed that he cared for future of SA,by stopping every international duties to receive the memorundum from the fees must fall protest,he promised them,he will attend to it,he indeed attended to them.by not increasing tge fees that year,hired the fees commision,which came back with the full reseach.and came back with free education.
10.he stopped the looting and manipulative of the SOE's by white companies,by placing his comrades who had to cut off the dominion of the whites in the SOEs
More positive
1. Free education,
2. Made white people to tow-tow first time in their lifes
3. He declined the Queen's visit
4. He refuse to hand over the president of Sudan
5. Never took orders from anyone
6. Survive motion of no confidence more than 8 times
7. Made sure all his family members r rich.
8. Introduction of reshuffling at midnight when most of us r asleep
9. He showed the world u don't need a matric to prove u r intelligence
10. He is still the President even now.