Floyd Shivambu Labels Malusi Gigaba A Pathological LIAR Prooves GUPTAS Are SA Citizens! This was according to a social media post he put out last night! In the post  Floyd Shivambu was reacted to allegations that the GUPTAS were granted SA Citizenship! Read what he had to say below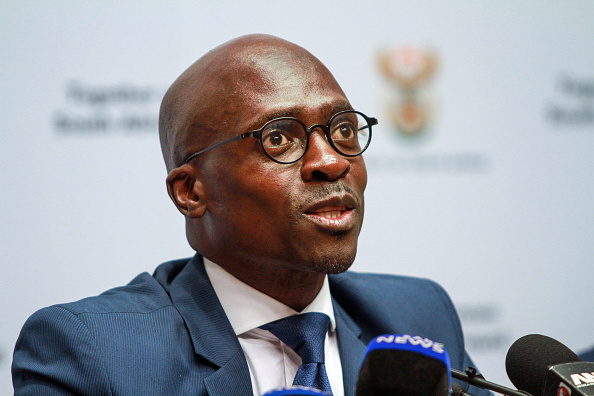 "South Africa, Malusi Gigaba is a pathological LIAR, and surrounded by conmen and imposters who deliberately mislead South Africans. The Guptas (Atul, Ajay, Atul) are South African citizens with South African passports and the 2 even registered to vote with the @IECSouthAfrica. ‬"
The EFF later released a press release which read "The EFF condemns Malusi Gigaba as a pathological liar who must be removed from cabinet and Parliament. After lying to a court of law, Gigaba has once more lied about the citizenship status of the Guptas. Today, Gigaba told the media that the Guptas were not citizens because they refused to renounce their Indian citizenship.
The Parliament Portfolio Committee on Home Affairs had initially been told by Gigaba that he had granted Atul Gupta citizenship. This had actually occurred under special circumstances where this citizenship had been granted by himself as Minister following an appeal the Gupta family put to him after they were initially denied naturalisation. Today, he has contradicted himself that the Guptas saying they are not citizens, but actually have permanent residence.
Gigaba has also argued that he had indeed granted them citizenship upon their appeal, however, Atul and Ajay Gupta did not take the citizenship because they refused to denounce their Indian citizenship, thus they remain permanent residents. Yet, we know for sure that Atul Gupta and Rajesh Gupta are South African ID holders, registered to vote in Ward 78, of Johannesburg, Saxonworld Primary School Voting Station. We also know that they hold South African passports; this is evidence that they are South Africans, or that Gigaba granted them full South African citizenship.
The EFF will write to the Public Protector to investigate exactly what the status of the Guptas is. We shall write that she must pay special attention to the role of Gigaba and make a finding as to whether he deliberately mislead Parliament or if he broke any provisions of the Executive Members' Ethics Code.
The EFF has been telling the whole country that we are dealing with an unpatriotic pathological liar who is not deserving of public office. We reiterate our call on President Ramaphosa to remove Gigaba from cabinet. There is a standing court outcome that he lied under oath. If Ramaphosa still takes the work of combating corruption seriously, he must dispense with Gigaba with immediate effect."