Bucket list! What is it? For many Ghanaians and non-travelers, this may seem a very funny term. Could it mean a list of buckets or even items that can fit into a bucket? Away from the humour and jokes, you may find out that a bucket list is actually an interesting list of the number of experiences or achievements that a person hopes to have or accomplish during their lifetime. For frequent travelers, this list may change year after year.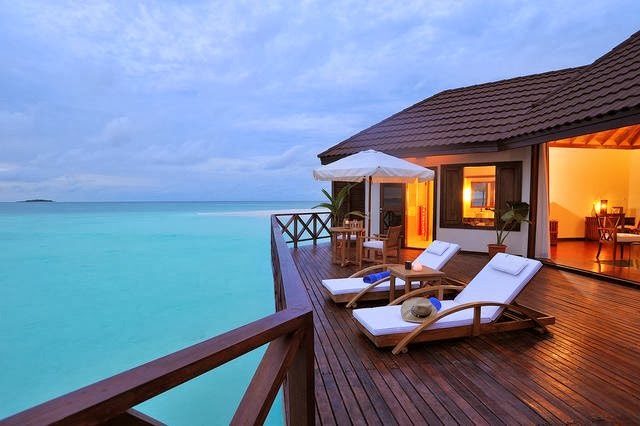 However, for those who wish to visit Africa, there are a few countries which should definitely be on your list. Ghana is one such country. The difficulty will be where to go when in Ghana. There are so many places to visit but often limited time to go. Jumia Travel, Africa's leading online travel agents suggests a few amazing Ghanaian destinations that should be on your bucket list for 2018.
Axim – A coastal town and the capital of Nzemaland, Axim is in the Western Region of Ghana. and  lies a few kilometers west of the port city of Sekondi-Takoradi. It is also to the west of Cape 3 Points which is Ghana's farthest point to the south. Axim boasts many beautiful beaches and resorts and is often the go to destination for many honeymooners. A vacation in Axim is always amazing because of the nature of the people and lively nature of the town all year round. Even though rainfall is prevalent in this area, it never stops the fun and excitement that this town offers. Axim is close to many tourist sites which includes the village on stilts at Nzulenzu as well as the Lou Moon Lodge and Axim Beach Resorts. This definitely has to be on that bucketlist for this year.
Sogakope – Sogakope, a town popular for it's river tourism is the capital of South Tongu district in the Volta Region of Ghana. It is home to the lower Volta Bridge which connects Sogakope to Sokpoe. If you have ever heard of the famous Holy Trinity Spa and Health Pharm or even the Sogakope beach resort, then you may have heard of the serene view and mind blowing yet relaxing ambience. A town with so rich a culture and local folk who are so friendly. Do you enjoy fishing? Then this is definitely the place for you. Maybe you are tired of the more popular cities and towns in the Volta region. Just try Sogakope for a change. You will enjoy it.
Tamale – Is it a case of being too far or a simple case of people not knowing how rich in heritage and tradition this northern city is. Tamale is the capital city of the Northern region of Ghana mostly inhabited by the Mole-Dagomba linguistic group. The city is home to about 350,000 people. One of the fastest growing cities in West Africa, Tamale is also home to the country's largest game reserve at the Mole National Park which houses a blend of animals, reptiles and birds. The Safari experience here is also worth having. Don't forget the ancient buildings and royal traditional experiences. The Larabanga mosque is one standout edifice in Tamale. Why not travel here when in Ghana, it's worth it.
Elmina – One of the popular colonial cities in Ghana. Formerly the gateway to and from Ghana. The colonial hub and main slave trade point of the then Gold Coast. It houses the Elmina Castle , many forts and castles as well as several beaches. This town is a fishing community which is in close proximity to the city of Cape Coast. The kakum National Park and several other tourist sites are close to Elmina. If you want to get a touch closer to Ghana's colonial story and rich history, look no further.
Kumasi – The garden city! Often touted as the richest city in Ghana because of it's rich history and tradition as well as the production of minerals such as gold from neighbouring towns. Kumasi is home to the Manhyia Palace which is the seat of the Ashanti Kingdom. The distinguished Asantehene's palace is right here. There are also many attractions and tourist sites to visit. It is close to the Lake Bosomtwe. Kumasi has a shopping mall which makes it easy to get all needed items. The mall also provides recreational activities which never makes Kumasi a boring place to be.
Accra – Although this is the capital and literally the first point of call for every foreign traveler, Accra is maybe the best place for everything. All you need to do is right here. Hotels, night clubs, businesses, restaurants, recreational centres, beaches etc. If you want to have a mix of both business and pleasure, look no further. It is the seat of government and also has many tourist sites as well as monuments. The Accra sports stadium, the independence ark, the arts centre, the Legon botanical gardens, the Osu castle and even the Oxford Street at Osu are many of the places to visit in Accra.
Ghana is great and although these places may not tell the full story, you can list these on your bucket list. Consider asking others who have visited as well as local folk for advice as well. Enjoy Ghana!