South Africa's political revolutionary, Winnie Mandela's legacy is a very complicated one. Whilst the majority celebrates her for her role in fighting the apartheid regime a lot of controversies have tainted her name and politicians like Thabo Mbeki have in some way brought that to the fore by highlighting an instance where Winnie Mandela disobeyed orders from ANC leadership to disband the controversial football club. Below are 5 Controversies That Tainted Winnie Mandela's Legacy.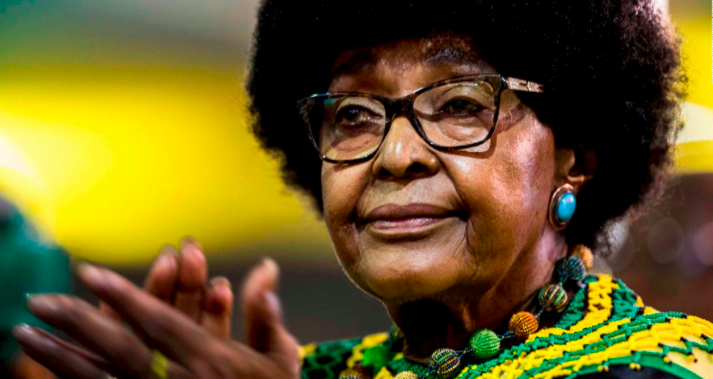 Stompie Moeketsi
Winnie Madikizela-Mandela was accused of exerting  "reign of terror" in Soweto, by the Truth and Reconciliation Commission (TRC) established by Mandela's government to investigate human rights abuses revealed many of her violent activities during that period. The TRC  found Madikizela-Mandela to have been "politically and morally accountable for the gross violations of human rights committed by the "Mandela United Football Club", her security detail. Madikizela-Mandela is accused of having endorsed violent behaviour; including necklacing against alleged police informers and collaborators with the National Party government. Her security detail was accused of carrying out a number of these actions, including the kidnapping, torture, and murder of such individuals, most notoriously the teenager Stompie Moeketsi.
Fraud
On 24 April 2003, Winnie Mandela was convicted on 43 counts of fraud and 25 of theft, and her broker, Addy Moolman, was convicted on 58 counts of fraud and 25 of theft. Both had pleaded not guilty. The charges related to money taken from loan applicants' accounts for a funeral fund, but from which the applicants did not benefit. Madikizela-Mandela was sentenced to five years in prison.In July 2004, an appeal judge of the Pretoria High Court ruled that "the crimes were not committed for personal gain". The judge overturned the conviction for theft, but upheld the one for fraud, handing her a three years and six months suspended sentence
Social Welfare
In her new role as head of Social Welfare, Winnie continued to court controversy when financial irregularities began to show up on her receipts and rumours emerged surrounding a possible affair she was having with her deputy, a young articled clerk by the name of Dali Mpofu.
Alleged relationship with  Dali Mpofu
On September 6 1992, The Sunday Times got hold of a letter Winnie had written to Mpofu making mention of, amongst other things, ANC welfare department cheques that had been cashed for him
ANC Women's League scandal
The media reported numerous financial irregularities involving Winnie's name, including a R1 million scandal also involving the ANC Women's League