Black Panther came and it's still here! Movie theatres are their most colourful and creative. African heritage is being celebrated left, right and centre! Below are 5 African Countries Your Fav Black Panther Characters Originate From
Lupita Nyongo- Kenya

Lupita Amondi Nyong'o is a Kenyan-Mexican actress. The daughter of Kenyan politician Peter Anyang' Nyong'o, she was born in Mexico City and raised in Kenya. She attended college in the United States, earning a bachelor's degree in film and theater studies from Hampshire College. Nyong'o began her career in Hollywood as a production assistant. In 2008, she made her acting debut with the short film East River and subsequently returned to Kenya to star in the television series Shuga (2009–2012). Also in 2009, she wrote, produced and directed the documentary In My Genes.She then pursued a master's degree in acting from the Yale School of Drama. Soon after her graduation, she had her first feature film role as Patsey in Steve McQueen's historical drama 12 Years a Slave (2013), for which she won several awards, including the Academy Award for Best Supporting Actress. She became the first Kenyan and first Mexican actress to win an Academy Award.
Danai Gurira- Zimbabwe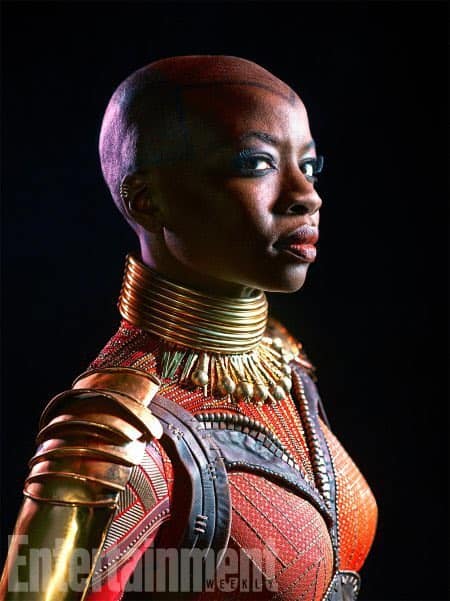 Danai Jekesai Gurira (born February 14, 1978) is an American actress and playwright of Zimbabwean ancestry, best known for her role as Michonne on The Walking Dead, an AMC television horror drama series, as the writer of the Tony Award-winning play Eclipsed, and as Okoye in the Marvel Cinematic Universe franchise, beginning with Black Panther.
Florence Kasumba – Uganda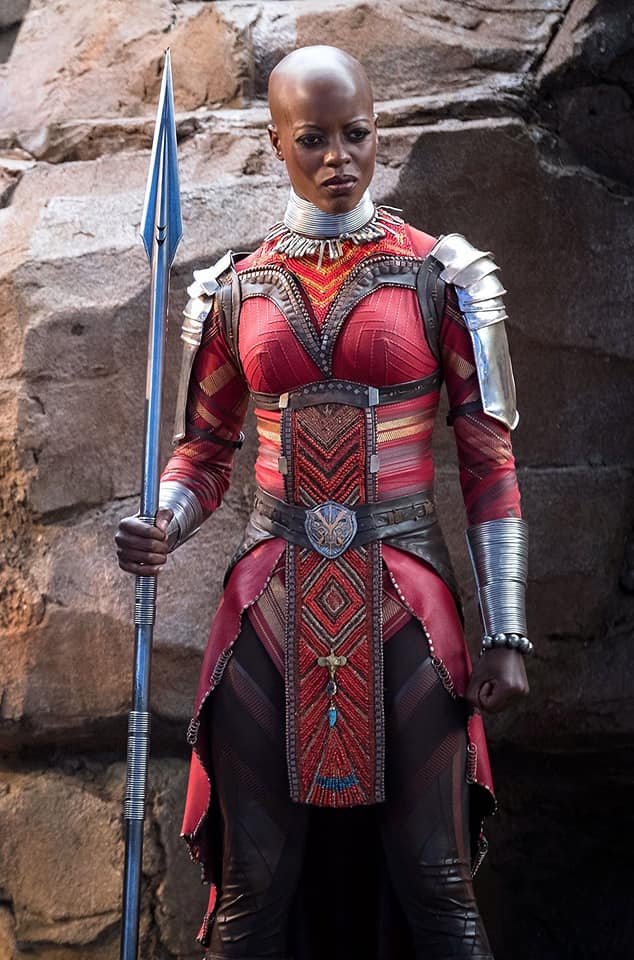 Florence Kasumba (born 26 October 1976) is a German Ugandan actress. Other than acting in German and Dutch films, she is known for playing Ayo in Captain America: Civil War and Black Panther. She also played Senator Acantha in Wonder Woman and the Wicked Witch of the East in the NBC television series Emerald. She is known for playing Ayo in Captain America: Civil War and Black Panther.
Daniel Kaluuya – Uganda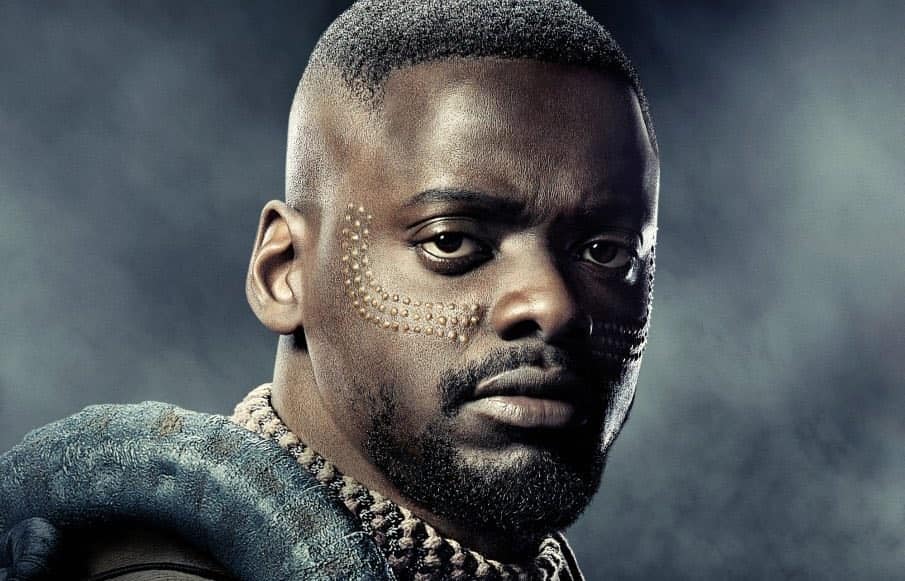 Daniel Kaluuya (born 24 February 1989) is an English actor and writer. He achieved international recognition for his performance in the critically acclaimed horror film Get Out (2017), for which he earned numerous accolades, including nominations for the Academy Award, Golden Globe Award, SAG Award, and BAFTA
John Kani- South Africa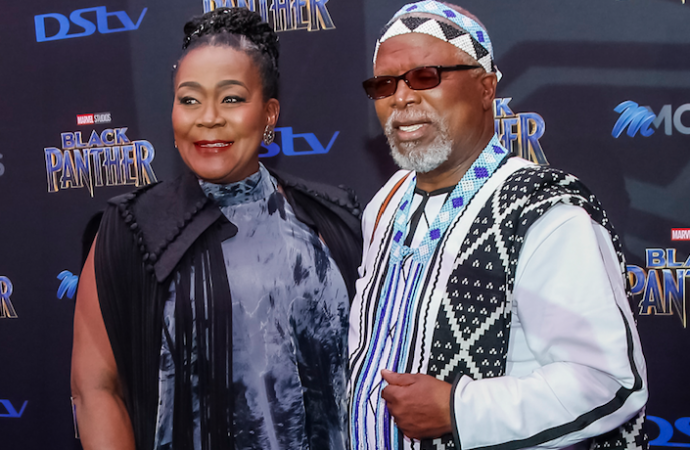 Bonisile John Kani is a South African actor, director and playwright.He starred as T'Chaka in the Marvel studios blockbusters Captain America: Civil War and Black Panther.
Sope Aluko – Nigeria
Sope Aluko (pronounced "Shaw-peh Ahlookoh") is a Nigerian-born actress whom was primarily raised in the UK. She spent her younger years traveling and living all over the world, including France, Tanzania, Trinidad and Tobago, and Indonesia. She has dual-citizenship in both the US and the UK