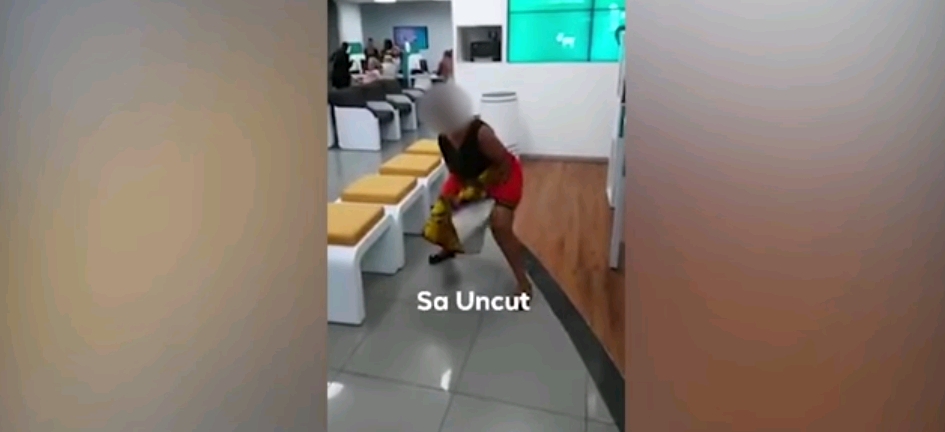 Watch! Woman Takes A Pee Inside FNB. The woman peed in the middle of the whole building.
An FNB client decided to it would be good for her to pee in front of other clients at the Kempton Park branch. The woman peed in the middle of the whole building. The event happened around March.
The woman was waiting in a queue, she didn't receive any assistance and she needed to go to the toilet. She could not go to the toilets because she was she the toilets were locked. In the video, the female argues that she has been waiting for over an hour to be helped by the staff members. She also argues that she is pressed and she has been fighting for the toilet, which led to her peeing at the branches office in front of other clients.
The reactions to the irritated female were not all the same. Some people on social media were standing with her on what she did. Others, however, were totally not liking it. One person said that she should've considered the person who has to clean the area where she took a pee on. Another person blamed the female's parents for supposedly not teaching her how to behave in front of other people.
FNB told the media that it knew about the footage going around on social media. The CEO of FNB Points of Presence say Lee-Anne van Zyl says that they have spoken about the issue with the female. "…, for security reasons, customers are encouraged to make use of public restrooms in nearby shopping centres and other areas where our branches are located," says van Zyl.
van Zyl says that the company does not support the idea of the video being sent around on social media. This event circulates just after the one of the female who crashed Mercedes Benz into the East Rand branch of Standard Bank. The Standard Bank female retaliated by crashing into the bank because they didn't want to assist her.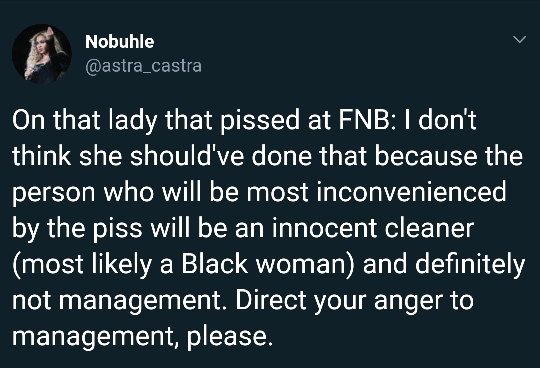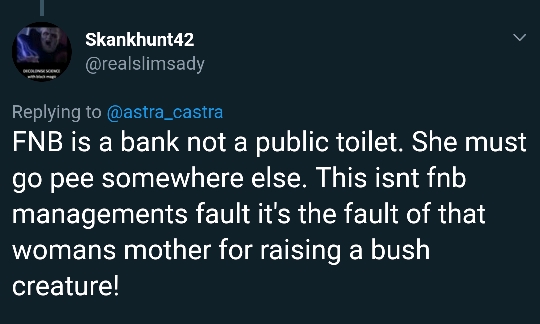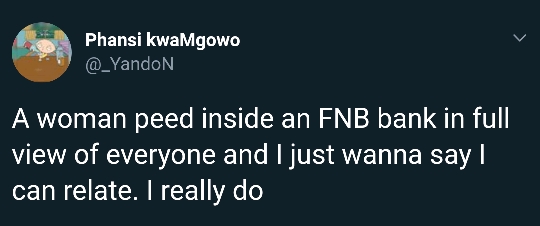 by Alexandra Ramaite