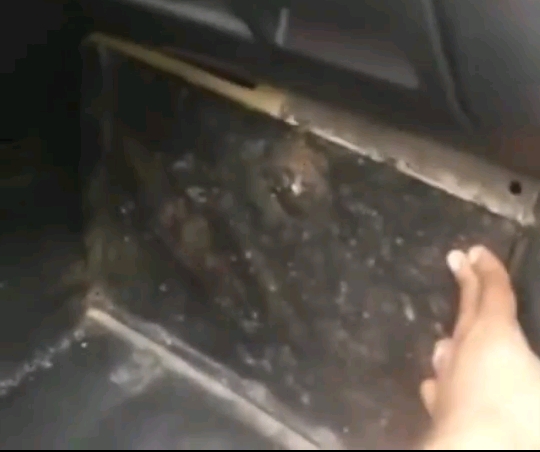 Watch: South Africans Are Good At Innovations. A video on social media emerged, showing how innovative South Africans are.
A video on social media emerged, showing how innovative South Africans are. The video was a compilation of different videos showing the resourcefulness of South African. The first segment of the compilation shows a person using a leaf blower to blow out the fire that has been set on land. The second segment is a male showing people how to protect their cars from being stolen by car thieves. The car has a lock installed by the pads area of the car. He says that this security feature can only be done in South Africa.
In a third segment of the video compilation, a male pours liquor in what seems to be the water compartment of a 4X4 vehicle. The male then opens the passenger side of the vehicle and then opens a valve that releases the alcohol. In the fourth segment, a bunch of people are standing by when a person with Nissan 1400 bakkie pulls a tank to stand upright.
In a fifth segment, a person is seen using a leaf blower to heat up coals for a braai. The sixth segment shows a liquid beverage being hanged on the rear view mirror of a bakkie while the vehicle is moving. The seventh compilation segment shows two males helping people move from one side of the road to the other on a flooded road, using self-made trolleys.
In an eighth segment, the male is seen manually using one of his wind shield wipers to wipe the windshield. In segment nine, a male by the name of Kgothatso hilariously mimicked a video of a male at the Mercedes Benz dealership. The male at the dealership was showing the voice control feature of the Mercedes Benz and Kgothatso hilariously copied him with his VW Polo.
In the tenth part of the video, an elderly female is seen using braai tongs to get a ticket from the parking lot machines at a shopping centre. The elderly female was using the braai tongs as an extending arm. The eleventh segment shows children using a disposed bed as a trampoline. The fourteenth segment shows a person getting in a metro rail train with a motorcycle.
The second last segment shows a person that has found an interesting way to hide from the e-tolls. The owner installed a system that lets him hide his licence when he wants to. The other two segments show people driving vehicles that have been in an accident, the vehicles were badly damaged. South Africans can make something out of nothing.
Facebook followers reacted to the video. One follower said: "South Africans have skills and humour unlike any other." Another follower said: "Anyone else notice how ironic it is that one guy uses a blower to put out a fire and onother (another) guy uses a blower to start the fire in the bbq!!!! All good ideas tho lol."
Video in link below: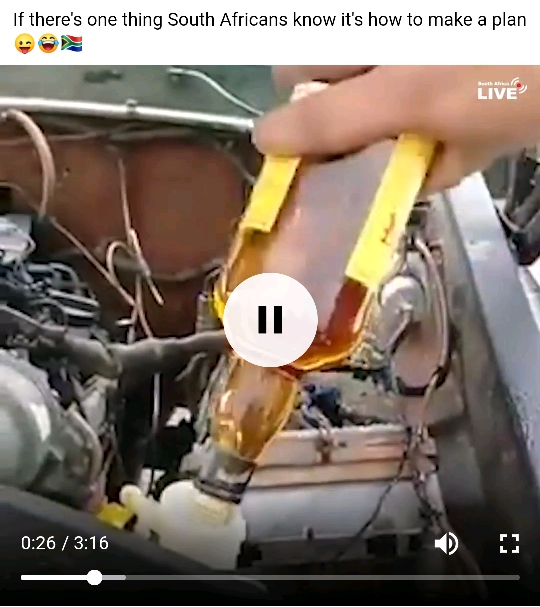 https://m.facebook.com/story.php?story_fbid=2253150638346838&id=1803926386602601
by Alexandra Ramaite