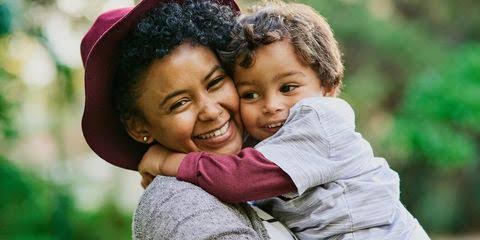 Tweeps Celebrate Mothers With #MyMotherUsedToSay. That's why mothers have a special day that is dedicated to them.
Mothers are precious to each and every one of us. They make sure that we live a happy and healthy life throughout out. Actually, they still take care of you even when you are fully grown adult. That's what mothers do and no one can ever take that love away.
That's why mothers have a special day that is dedicated to them. They should have a whole year dedicated to them because they give us love all year long but well. Mothers also have certain things they tell us that we always remember. People on Twitter used the hashtag #MyMotherUsedTooSay to celebrate the upcoming day for these amazing superheroes.
Some of the tweeps spoke about the advices they received from their mothers. One tweep spoke about her mother telling her about how she shows her love differently. The tweep says, "#MyMotherUsedToSay as much as you might think I may be a bad, disappointing and loud mouth parent the fact is someone's mother ain't ever gonna love and care for you like I do."
One tweep says his mom told him to focus on school first and then get a job before he can start dating. The tweep says, "Now I have two qualifications and I'm working. Don't have a child. No Debt. She is now proud of me and she says now I can get a gf. I love u mom." Some tweeps recall the hilarious stuff their mother's told them.
One tweep posted a picture of a WhatsApp message her mother sent her. The message reads: "I hope there's a bed to sleep on wherever you are because I locked the gate. Akere o streetlight wena (You are a streetlight, right)." Another tweep says, "#MyMotherUsedToSay go wash the dishes I don't care who's turn it is."
These are some of the tweets: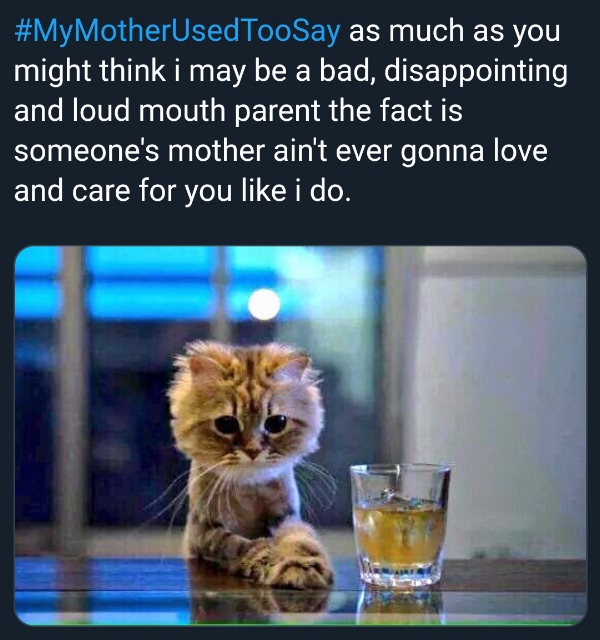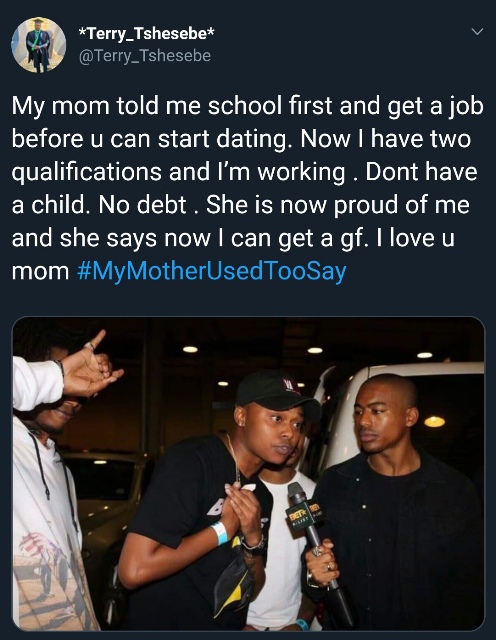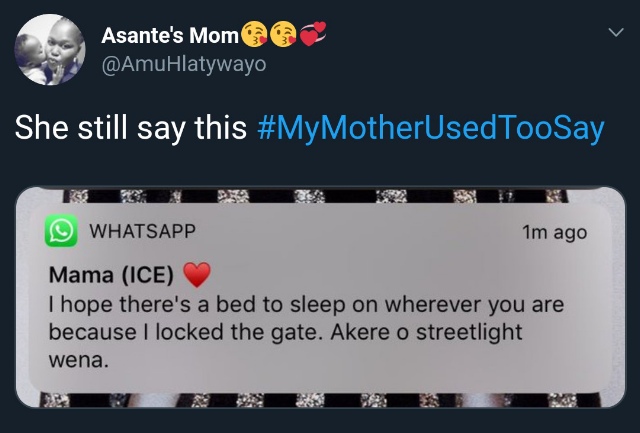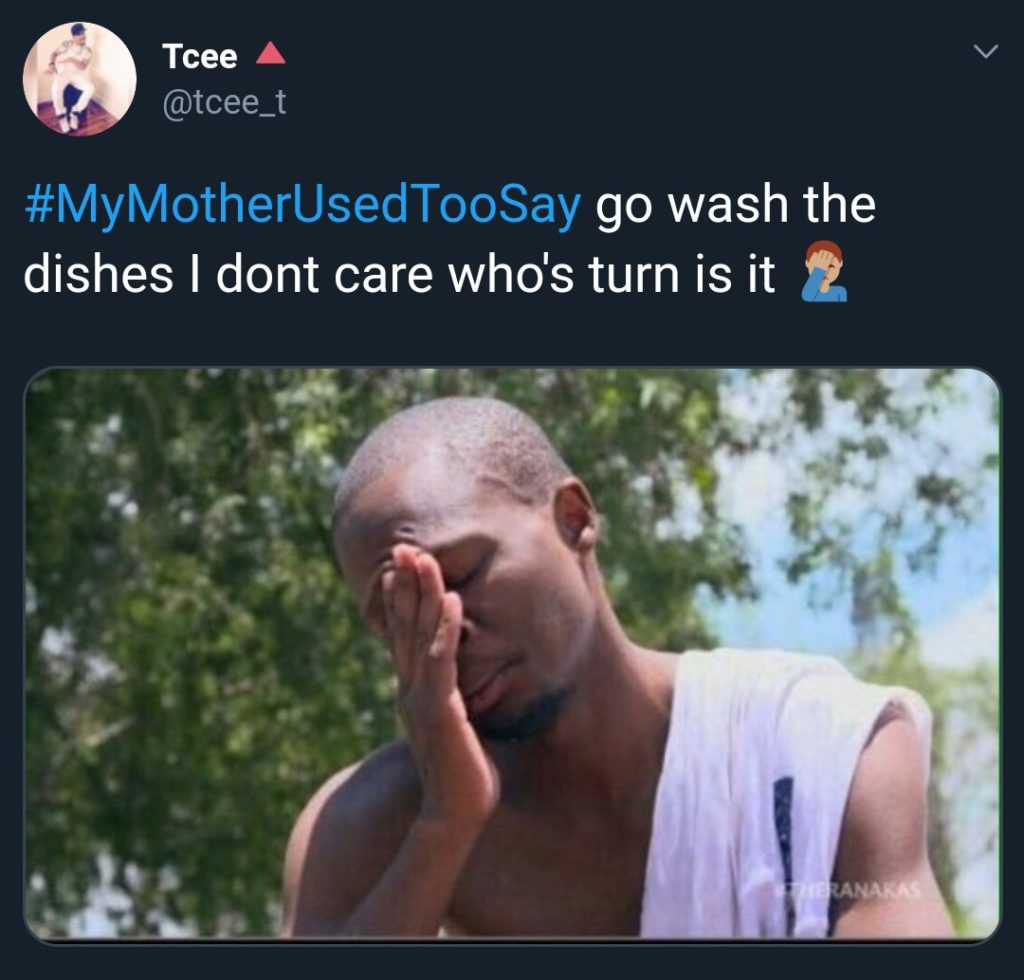 by Alexandra Ramaite