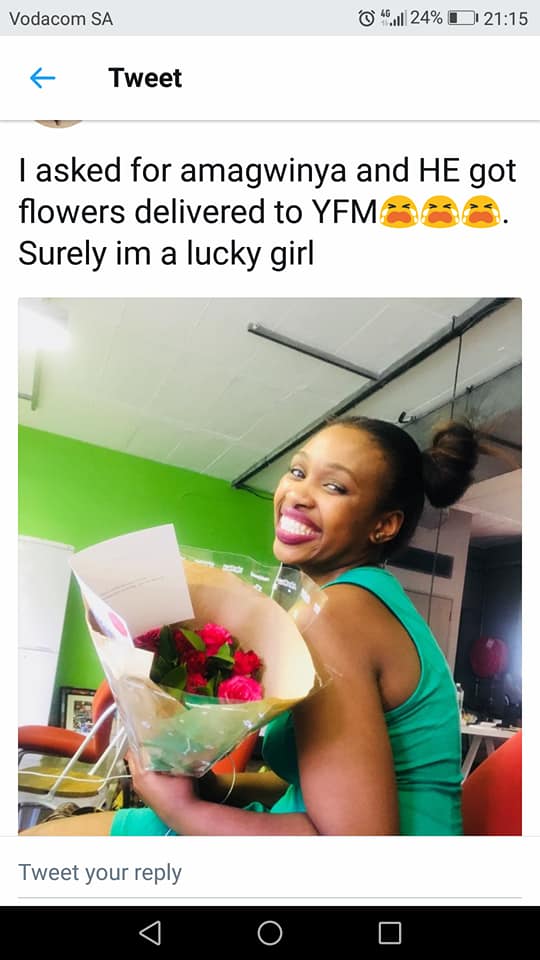 Out of happiness, a girl tries to show appreciation to her boyfriend by posting a pic of the flowers he had got for her after she had asked for amagwinya. Instead of buying the amagwinya that that she sked for, he went and got her flowers. Sweet ne? Probably not!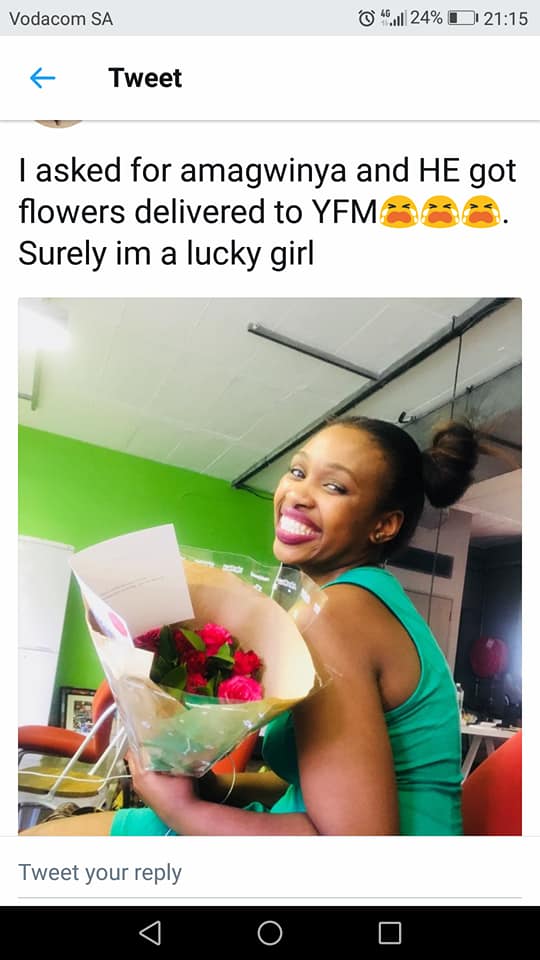 With just this post, she manage to catch the attention of many. Most are against the fact that he got her flowers instead of the amagwinya that she had initially requested. Well Wongie has no problem with what her boyfriend got for her, she was actually overwhelmed.
Could it be that he is indeed bad at delivering needs or he just wanted to surprise his girl? Well judging from the girl"s caption, she felt really blessed and lucky to have someone like him, but then again social media will humble you. The girl was probably looking forward to nice comments like "ncoooow, how romantic" but the comments were something that she obviously did not see coming.
Comments
comments