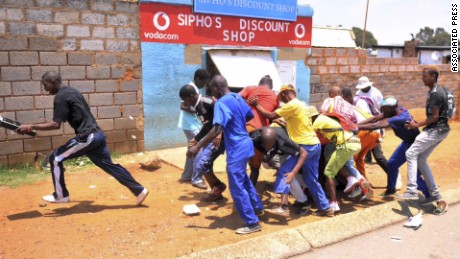 Three suspects have been arrested following the brutal murder of a 32 year old male Callaway locality Ngqeleni, yesterday, 05 February 2019. It is alleged that the victim had been suspected of stealing property. Community members apprehended the victim and interrogated him. During the interrogation coupled with assault the victim pointed out the place where he had hidden the property. He died at the scene.
Eastern Cape Provincial Commissioner, Lieutenant General Liziwe Ntshinga issued a stern warning, "Acts of criminality will not be tolerated. The community must report crime and information on crime to the SAPS. You may apprehend the offender and hand him/her over to the SAPS. No one has the mandate to commit a crime. You have given yourself the title of a criminal by committing this killing. There are processes in place that deal with offenders. You need to respect the law," added the Provincial Commissioner.
The suspects face a charge of murder and will appear in the local magistrate's court later this week. More arrests are expected.