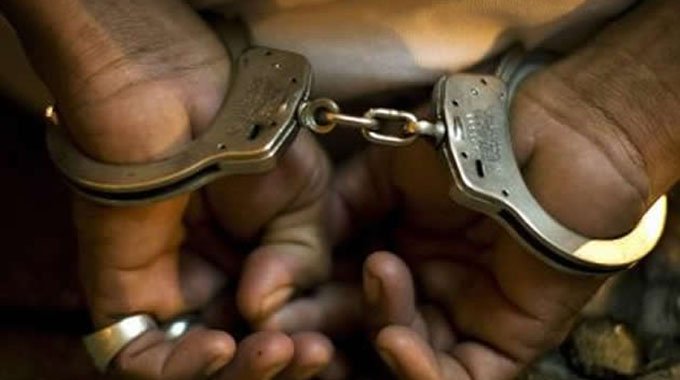 After receiving information, an integrated operation comprising of members from Port Alfred and Motherwell Clusters led to the arrest of wanted Murder suspect named Eric Meyers alias "Ntroko"   at approximately 00:30 this morning, 17 February 2019.  The suspect who is expected to appear in the Port Alfred Magistrate's Court on Friday 2019-02-08, was arrested at the Izinyoka location in the Motherwell area.
Port Alfred Cluster Commander, Brigadier Morgan Govender thanked all the members involved especially members from the Motherwell Cluster who assisted in apprehending this most wanted suspect.
Port Alfred detectives were seeking the assistance of the community in tracing a suspect who is wanted for the murder of his ex-girlfriend and the attempted murder of his 9-year-old son. A Warrant of Arrest has been issued for Eric Meyers alias "Ntroko" is being sought by the SAPS.
On 07 October 2018, the suspect stabbed his ex-girlfriend several times to the upper body. She died at the scene. The suspect also threatened to kill his young son and himself. His son now lives with a relative who was also injured during the traumatic ordeal.
Several attempts by the SAPS to locate the suspect were unsuccessful. Rumours in the community suggest that the suspect has committed suicide, however no such reports have been received by the authorities.  
The identity of the suspect is not in dispute as he was identified by several eyewitnesses who know him including close relatives.
The suspect should be considered dangerous and possibly armed with knives. He is about 1,85m tall. He is fair in complexion and slender built. He is about 45 years of age.