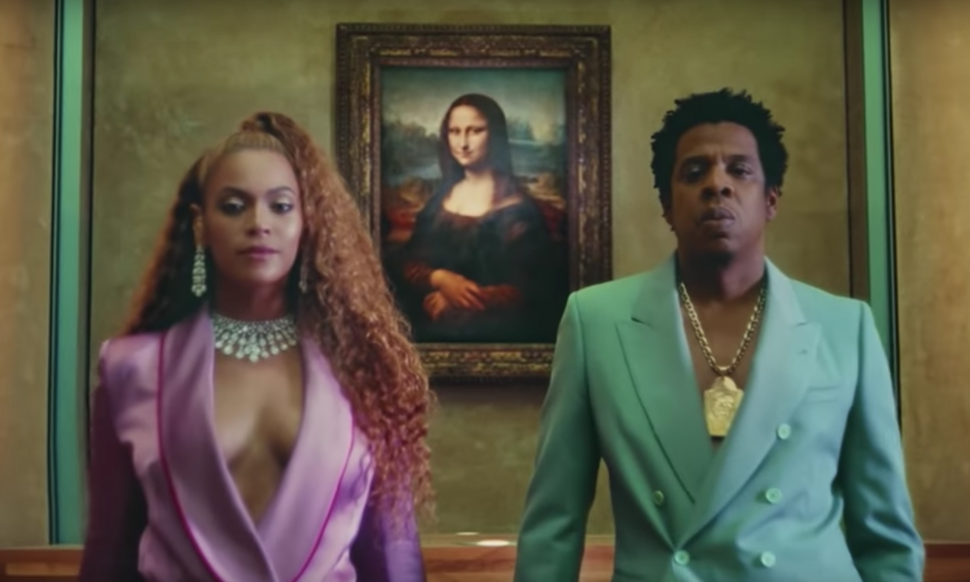 Kanye was clearly very hurt by the fact that Jay Z didn't attend his wedding. Clearly Jay Z got wind of this and took the opportunity to address this situation in the  song "Friends" off his and Beyonce's collaborative project "Everything is Love" . The lyrics on the song shares the dept of his situation with Beyonce and the extend of which it was a priority to him.
His verse reads "I ain't goin' to nobody nothin' when me and my wife beefin' / I don't care if the house on fire, I'm dyin', n*gga, I ain't leavin'/" the 48-year-old raps on the sixth track aptly titled "Friends." "Ty-Ty take care of my kids, after he done grievin' / If y'all don't understand that, we ain't meant to be friends."
The candid lyrics confirm that JAY-Z chose not to attend because he was dealing with turmoil in his own marriage, which he felt needed to be resolved. On the song, JAY also name-drops a list of people he considers close friends, and Kanye doesn't make the cut. Take with that what you will. Looks like the feud between these two rap titans is far from over.
Everything Is Love (stylized in all caps) is a collaborative studio album by American musicians Beyoncé and Jay-Z, credited jointly as the Carters. It was released exclusively for streaming and digital download through Tidal on June 16, 2018, with no prior announcement taking place. The album features additional vocals by Quavo, Offset, Takeoff, Ty Dolla Sign and Pharrell Williams, among others. The duo self-produced the album with a variety of collaborators, including Cool & Dre, Boi-1da and Williams.
The album is supported by lead single "Apeshit" and non-album promotional bonus track "Salud!"
On June 6, 2018, Beyoncé and Jay-Z embarked on the joint On the Run II Tour, a sequel to their first joint tour (2014). At the end of their second show in London on June 16, 2018, Beyoncé announced to the crowd that the duo had a surprise, and the music video for "Apeshit" played after Beyoncé left the stage. Following the conclusion of the video, the words "ALBUM OUT NOW" came across the screen. Everything Is Love was released exclusively via Tidal and all audience members received a free 6-month trial subscription in order to be able to stream the album. The album was also made available to purchase on Tidal's online music store. After the announcement, a screen on stage displayed the text "album out now". The release was shared on the artists' respective social media accounts with the artist of the album being monikered as the Carters. On the same day, the music video for the album's second track and lead single "Apeshit" was released on Beyoncé's official YouTube channel. It was directed by Ricky Saiz and filmed at the Louvre in Paris.
On June 18, the album was made available across numerous other platforms: iTunes, Deezer, Apple Music, Amazon Music, Google Play Music and Spotify. This is the first album by Beyoncé available across all platforms since 4
Comments
comments