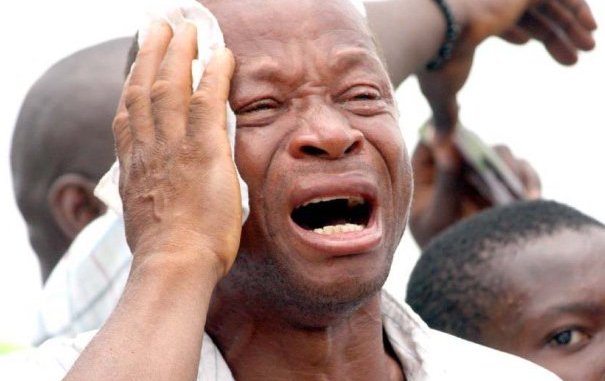 If you have bills, debt and black tax you will relate to this reality below of a typical Pay Day In South Africa for many South Africans
Pay day!
😭
💔
00:01 SMS: ABSA:
R8,032.58 has been deposited into your account. Reference: Salary. Available balance R7,981.58. Date 20/03/2017
00:10 SMS: Capitec Bank loan: – R1700. Available balance R6,281.58
00:19 SMS: ABSA: Naedo Track -R.590.00 Available balance: R4,691.58
00:21 SMS: Debit order, Power Finance – R900. Available balance: R2,791.58
00:22 SMS: ABSA -R1800.00 Westbank Finance. Available balance: R1,991.24
00:26 SMS: Old Mutual -R346.00 Debit order. Available balance: R1,645.68
00:29 SMS Metropolitan Life – R404 Debit order. Available balance: R1,201.06

07:23 SMS:
Phila Tshingana: Mfowethu, yeyesine lenyanga uthe cwaka. Abantu bomgalelo bayakhalaza ngoku, khawenze lampahla chief.
08:39 SMS:
Unathi Manqunyana: Mzala, nakho ke ndingenamali ye transport mntasekhaya ndisalinde umama ayifake. Khawutransfere noba yi R400 uzoyifumana nge weekend mntasekhaya please wethu.
09:41 SMS:
Nomtha Lento: Eyonanto ucingba umntana utya ntoni njengba ungasayi thumeli imali ye support kude kugqithe inyanga ezimbini? Sukundi vavanya please, uzudlule ngalomali uyishiye apha ku Lithemba, umntana akanabisi.
11:03 SMS:
Hlela Dastile: Bhuti, uthe umama ucela uzuthumele imali ka Soso ye transport ngoba uTatu Sxolo uthi akazomsa eskolweni if akayibhatelanga this week.

12:32 SMS:
Nwabisa Tom: Hi bhuti, I hope awuyilibelanga ke lampahla. Iryt wethu noba ayomanga.
12:41 SMS
Isisipho Mgedisi: Mamela ke sana andiyiyo into yodlala mna, ubuthe uzondithumela imali yenzipho namhlanje caba kuzode kurhatyele ndifownelana nawe! Ndawxelela lamfazi wakho ukuba ubuzo practiza ntoni apha kwam ngoku ubumana usithi uya kwi practise ye choir.
14:28 SMS: Debit order Avbob Funeral plan -R260. Available balance: R846.09
15:06 SMS:
Nonzwakazi Dayimani: Please Call Faka.Imali. (Ad) Get funeral cover for you and your family for as little as R408 per month when you sign up with Assupol.

16:58 SMS
Nwabisa Tom: Sukufuna ndibekrwada please ndakugqiba ukwamkela uYesu klevekiphelileyo. Thumela imali yam kungenjalo uyawyazi into endibhinqe ngayo.
17:01: SMS: ABSA: You have recharged your account with R10 airtime. For queries, please contact 0860222569
17:01: SMS: VodaCom: Thank you for paying back your airtime advance. R10 has been deducted and you still owe R1.
17:34: SMS
Viwe Mkosana: Bra yam, ndizokbona man ngalamali ndikutyala yona ingabi ngathi ndithe cwaka sani. Otherwise kusekubi nalapha kum.