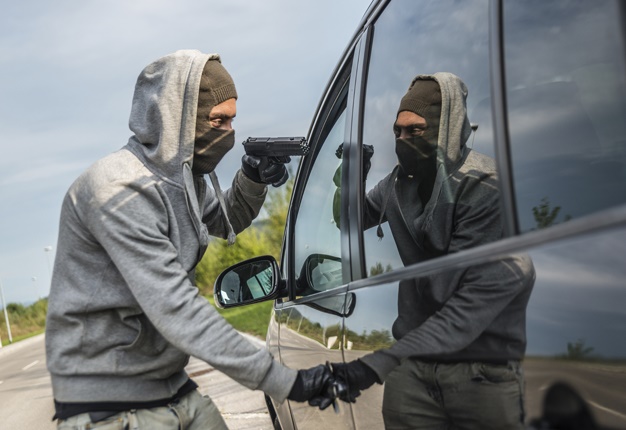 9 suspects aged between 16 and 60 appeared today, 8 November 2018, in the Schweizer-Reneke Magistrate's Court on two counts of alleged murder and one count of attempted robbery.
This court appearance emanated from an incident reported on Thursday, 1 November 2018, at about 21:00 at a house in Sweizer-Reneke. Ahmed Kathreda (28) allegedly came home and opened the house gate and burglary door, when he was overpowered by 2 suspects. He was shot in the chest. In the meantime, his mother who was inside the house, heard the noise and called on her husband to assist. Yunus Kathreda (65) opened the door and was allegedly shot at the back of his head and died on the scene. His son, Ahmed, was transported to hospital, but died on arrival at hospital.  The suspects fled the scene, no items were allegedly stolen.
After the incident a Provincial Task Team was established and an operation was conducted between Monday and Tuesday, 5 and 6 November 2018. Nine suspects were arrested and a fire-arm as well as two vehicles, allegedly used in the commission of the offence, were confiscated.
The suspects; Xolani Andrew Sotshantsha (25yrs), Mogomotsi Moruwa (31yrs), Abiya Jeffrey Phakoane (60yrs), Adam Mohale (31yrs), Sello Bamphitile (29yrs), Godfrey Thabiso Cuna (46yrs), Kgotso Moeletsi (29yrs), Thato Levetti (26yrs) and a 16-year-old boy will remain in custody until their next court appearance on 14 November 2018 at Sweizer-Reneke Magistrates' Court. The 16-year-old boy was detained in a juvenile facility.
The Provincial Commissioner commended the Task Team and all role players for their tireless efforts to arrest the perpetrators within such a short period of time. She said police will work hard to ensure perpetrators are brought to book.