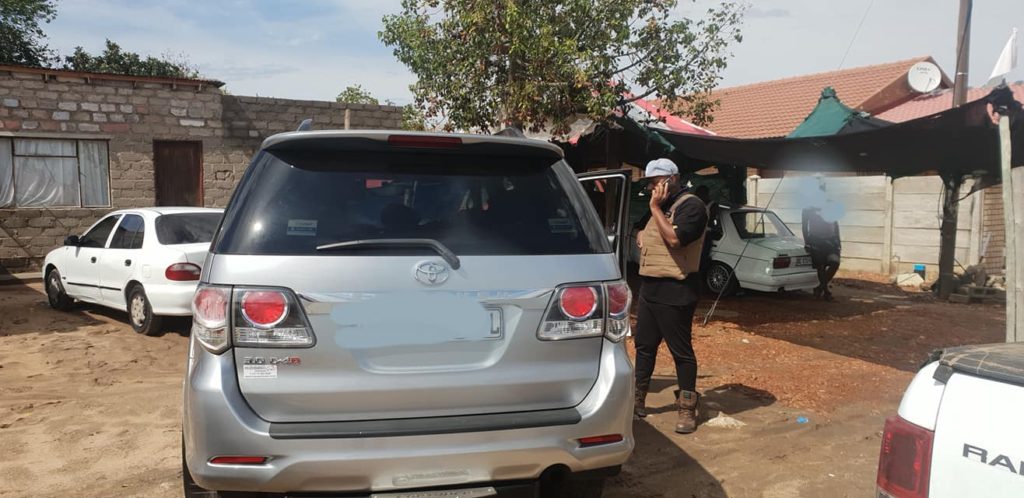 Police officers at Emanguzi SAPS embarked on an operation between 1 February and 28 February 2019, in the Emanguzi area searching for suspects involved in theft of vehicles. Their operation yielded excellent results when they recovered a total of 12 vehicles including trucks.
Whilst the police officers were busy with the operation on the R22, they spotted a suspicious truck proceeding towards the Emanguzi town. The team stopped the truck and upon investigation it was discovered that the truck was stolen in Gauteng last month. A 52-year-old suspect, Armando Baptista Mwanga was placed under arrested for possession of suspected stolen property. Another three stolen trucks were recovered and three men Nsikelelo Msweli (23) Thulebona Wiseman Jele (43) and Nhlanhla Lukhele (54) were arrested.
The team also recovered another Toyota Fortuner on the R22. The accused Tsepo Justice Libisi (46) was placed under arrest for possession of suspected stolen property. Preliminary investigations that were conducted at the scene revealed that the vehicle was stolen at KwaDabeka last month. A further three suspects were arrested after they were found in possession of stolen vehicles and trucks. All the accused appeared in the KwaNgwanase Magistrates Court and were remanded in custody pending their next court date.
In the past there were reports of stolen vehicles being smuggled across the Kosi Bay border. The police in the area are working tirelessly in bringing all those involved in the theft of vehicles to book. Such operations are continuing in the Emanguzi and surrounding areas to curb the theft of vehicles and cross border crimes
Comments
comments